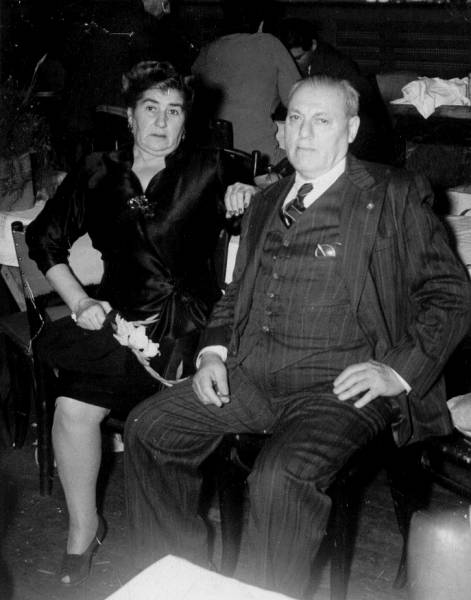 After having served in the Russian army in the Russian-Japanese war, Jacob migrated to Canada in 1904 with his wife Lisa and three children in tow: Celia, Algy and Aida.
Jacob Galganov, 1879-1970
Born in Dnepropetrovsk, Ukraine. Migrated to Montreal Canada in 19XX
Lisa Galganov nee Dickerman, 1887-1973
Born in Odessa, Ukraine. Migrated to Montreal after landing in Halifax, Canada in 1904
Lisa's older brother, Saloman Dickerman, migrated to New York.
Jacob and Lisa had nine children. Click on the thumbnails below to learn about them.
Celia
(nee Galganov)
19XX - 19XX
Algy Galganov
19XX - 2008
Aida Hymans
(nee Galganov)
19XX - 200
Toby Galganov
19XX - 2008
Irving Galganov
1916 - 2007
Anne Schwartz
(nee Galganov)
19XX - 2007
Eddie Galganov
192 -
Ephraim Gale
1922 - 2008
Murray Galganov
192x -